When the pandemic hit, an avalanche of uncertainty immediately followed: businesses closed, some temporarily, others permanently; unemployment skyrocketed; and the health and wellness of friends, neighbors and family members, as well as ourselves became a constant worry.
While the COVID-19 crisis has caused considerable suffering and disruption across the globe, it has also inspired some truly inspiring acts of kindness and generosity.
To alleviate food insecurity in their community, locals Jack Bohlin and Jon Zinck not only raised money for the Yarmouth Food Pantry during the crisis but they each put the "fun" back in FUNdraising.
Handmade Loom Bracelets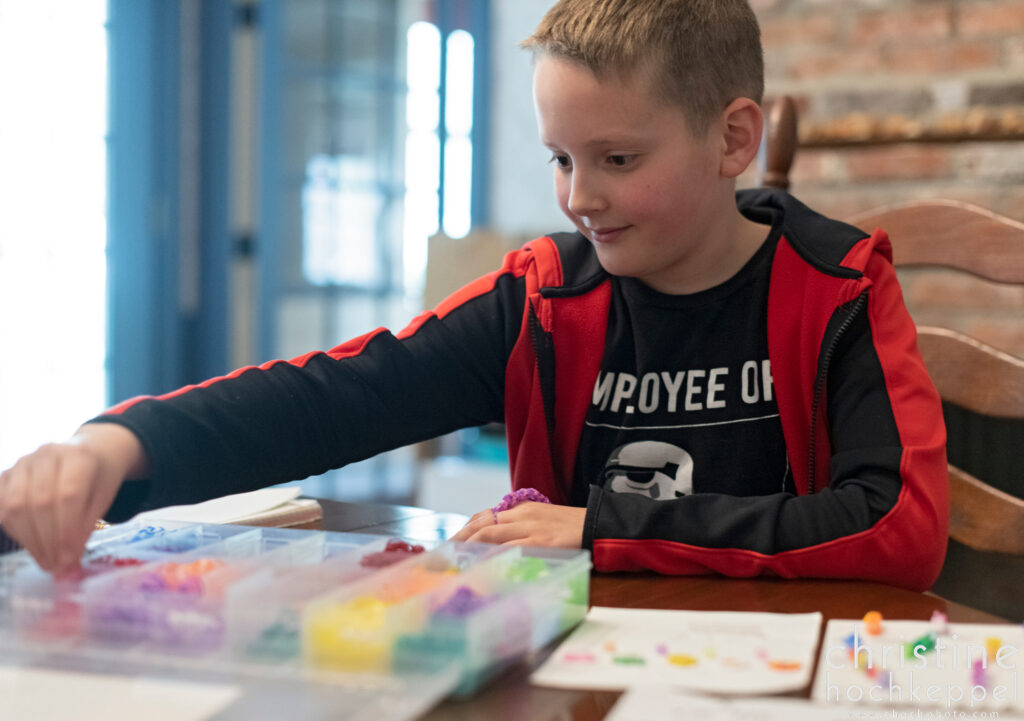 Twelve-year-old Yarmouth resident Jack Bohlin likes making loom bracelets as gifts for his family and friends during the holidays. But when the pandemic started, Jack had another plan for his handcrafted loom bracelets. He started FaceTiming family and friends, asking if they would like to make a $5 donation to the Yarmouth Food Pantry in exchange for one of his custom loom bracelets.
[Jack Bohlin works on his loom bracelets. Photo by Christine Hochkeppel]
"I thought they would need money to get extra food," Jack said during an interview last year with nonprofit Philanthropy Partners of the Cape & Islands about his fundraising venture.
Word soon spread about Jack's bracelets: his grandfather shared his grandson's ambitious fundraiser with co-workers; a website was built; and Jack began selling his bracelets at The Barn & CO. in Dennis.
To date, Jack has raised more than $4,000 (and counting!) to help feed people in his community, and is currently the youngest person to be awarded the Paul Harris Fellow by the Yarmouth Rotary Club, which recognizes individuals who contribute—or who have contributions made in their name—of $1,000 to The Rotary Foundation.
Jack's act of kindness even inspired one of his friends, who started their own fundraiser. Not so surprisingly, Jack was there to support his friend's charitable cause with a donation.
To purchase one of Jack's handmade loom bracelets, visit www.loombraceletsforhunger.com.
A Tattoo for Charity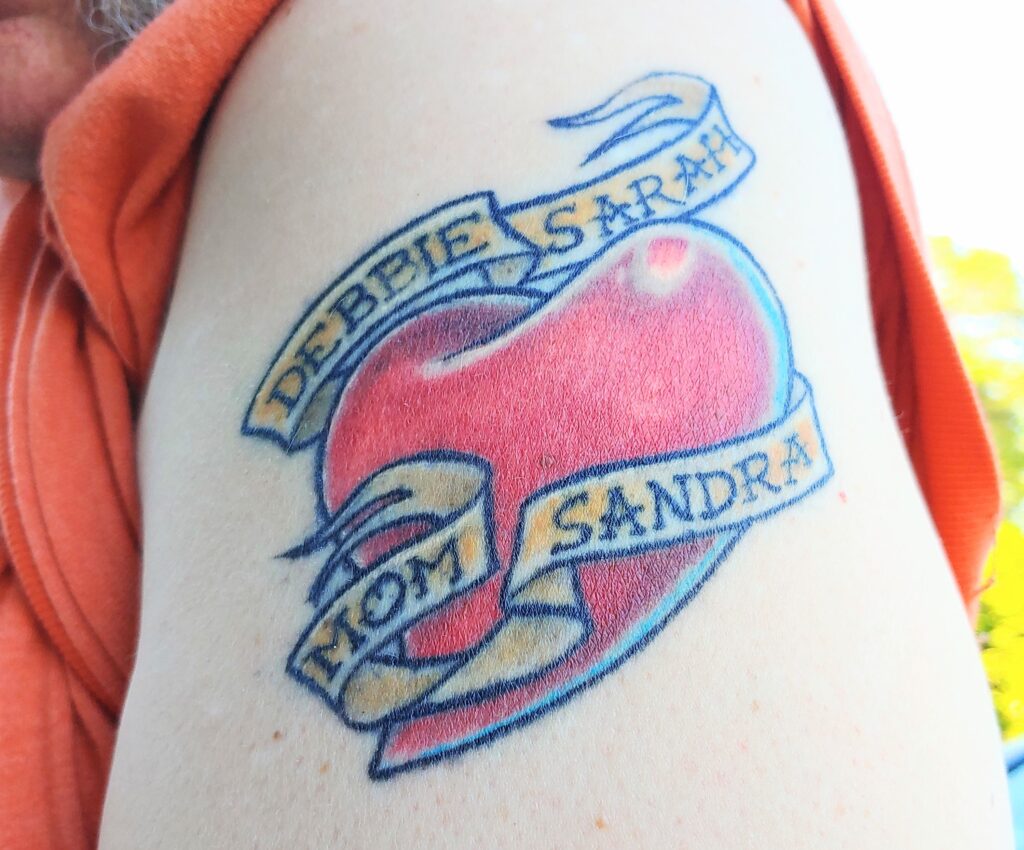 Jon Zink is no stranger to charitable giving. In addition to helping others whenever he can, he and his wife, Debbie, regularly donate blood and plasma in memory of his wife's brother, who passed away at 5 years old from leukemia. With the help of family and friends, the couple also created a $1,000 annual scholarship award for a local high school in honor of Debbie's late mother, which is funded through 2031.
"We've given back because we both grew up lower middle class," Jon said, adding that he and his wife were both brought up with the belief that if you are able to help someone, you should.
[The winning tatoo design for Jon Zinck's fundraiser.]
For the past six or seven years, through his job as a defense contractor, Jon has used his flair for fundraising to raise money for an off-Cape food pantry close to work. To encourage his team over the years, Jon has sported a mohawk, dyed his hair pink and shaved his head to further incentivize meeting fundraising goals.
Last year, when the company fundraiser was up in the air due to the ongoing pandemic, Jon didn't waste any time: he swiftly came up with his own fundraiser with the goal of raising $5,000 for the Yarmouth Food Pantry in a month.
To kick off the fundraiser, Jon created a Youtube video and a Facebook page to promote the project. For each donation milestone, he created a prize. When he reached $250, he would give away an assortment of Boston sports cards to a randomly chosen supporter; when he hit $500 he'd give away an autographed David Ortiz baseball card and at $1,000 he'd give away an autographed Mike Vrabel football. As his fundraising goal increased, he sweetened the pot even more. If he raised $2,500 he would dye his hair bright pink and if he met his final goal, he would let his supporters choose a tattoo for him.
With around $500 left to raise, and only four days remaining, Jon wasn't sure he'd make his goal, so he extended the deadline by a couple weeks, and it worked! The donation that put him over the top was from a cousin in Florida.
While many supporters made tattoo suggestions—which included a NY Yankees logo (Jon is a big Red Sox fan!), a coronavirus particle, and the word "agape," meaning selfless love — it was a design his daughter nominated that won the most votes from supporters. The tattoo, titled "The Women in My Life," features a heart surrounded by the names of Jon's wife, daughter, mother and mother-in-law.
In October, four months after the fundraiser, Jon got his tattoo, which serves as an indelible reminder of this past year and the enduring nature of love.