Angela
The Yarmouth Food Pantry would like to announce the addition of Stephen Albright and Adam Riker to the Board of Directors. Steve brings a wealth of knowledge and dedication to the Food Pantry. Steve recently served as the President of the Rotary Club of Yarmouth and owns a successful business in town. Adam has been […]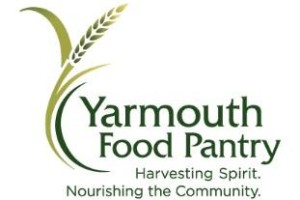 The YFP saw a dramatic increase in requests for food assistance in the month of June. In 2014 the FP registered 31 families. Last month the FP registered 72 new families. The pantry now services 2801 adults, 1302 children and 169 seniors. The need for assistance is greater more than ever. Please consider making a […]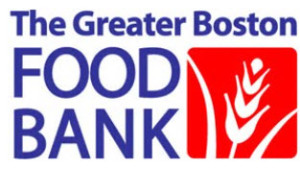 The Yarmouth Food Pantry has received grants totaling $24K  from Cape Cod Foundation, Cape and Islands United Way, and The Greater Boston Food Bank.   Food collections are stronger than ever and the food goes right to our shelves for distribution.  The Yarmouth Food Pantry relies heavily on support from generous organizations and the community.  Thank […]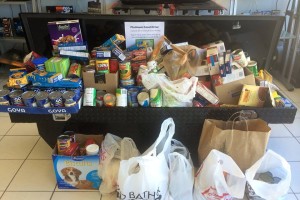 A HUGE Thank you to Platinum Auto Service for their food drive!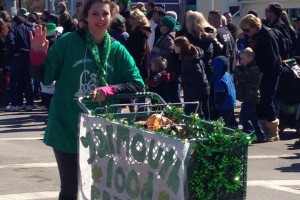 Thank you to all our neighbors who kindly donated to our pantry at the Yarmouth St. Patrick's Day Parade!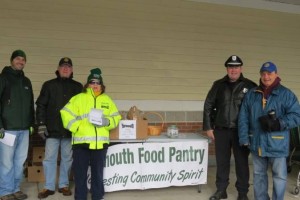 Thank you for supporting our latest "Stuff a Cruiser" Food Drive on Saturday, December 14! With your help, we were able to collect almost 3,000 food items for people in need in our community!!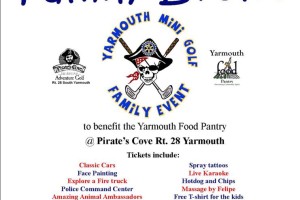 Thanks to everyone who have supported our annual Yarmouth Rotary Club's Mini-Golf Family Event!

Thank you, to our friends at Bass River HealthCare Associates, Inc for Patient Appreciation Day! 100% of gross donations collected were given to the Yarmouth Food Pantry.